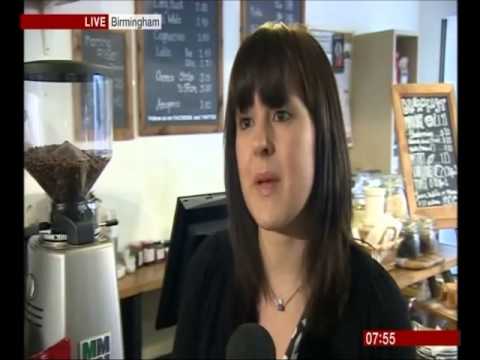 Six Eight Kafé featured live on national TV
We have been very lucky to have many highlights in our short period of opening. It's great to get recognition for all the hard work we do behind the scenes. We were honoured to be feature live on national TV. 
6/8 Kafe's small screen debut!
Join us from 6:30am tomorrow when BBC Breakfast will be broadcasting LIVE from 6/8! We'll be giving away free coffee to anyone wishing to come down and be a part of our slice of fame on the small screen!
UK Coffee Week
UK Coffee Week is a celebration of all things coffee. Over seven days, coffee industry experts get together and showcase different aspects of specialty coffee. This is the third UK Coffee Week and the most ambitious yet. Run by the Allegra Foundation, the fundraising event 'provides a unique opportunity for branded coffee chains, independent coffee shops and industry suppliers to collaborate...
Fantastic Musical Events
Tales from the Basement- 6/8 Events
Crisis Jazz gig
Events at Six Eight Week Beginning 8.04.2013
Flatpack Film Festival arrives at Six Eight
Absolutely honoured to host two fantastic films during the 7th Flatpack Film Festival . 1 @ 12pm Short and Swede Inspired by the swedes in Michel Gondry's Be Kind Rewind, these truncated versions of popular feature films are lo-fi, crass, and genuinely funny. Presented by Short and Swede; a regular Birmingham shorts night. 2 @ 3pm KINO 10: ROFLOL Well, maybe not rolling on the floor, but...
The Basement sessions with Isabella Crowther
Isabella Crowther hosts a evening of songs by and her friends. 
I Am Blackbird
A lyrical storytelling extravaganza, celebrating the misadventures of finding love and ultimately finding freedom.
12 Charities, 12 Months : ARRIVEALIVECREW.COM ...
So, as we are getting into the swing of this fundraising business, we are seeking out the most in need charities we can find within Birmingham and surrounding areas. We believe that these little well-known charities need help even more than the larger, more nationwide ones, and hope that through raising awareness, as well as much-needed funds, these important charities will continue to grow and...
CHARITY UPDATE!
Thanks to your kind generosity, almost £300 was raised for Birmingham Children's Hospital through the Charity Bake Off in January! No doubt this will help in lots of ways, and will go directly to Diabetes Home Care so that poorly children can continue to be treated at home in the care of their family.  We wish them all get well wishes, and know that this couldn't have been done without...
2 tags
Help raise money for RSVP Charity →
February's charity, as part of our 12 Charities in 12 Months resolution, is the little known Birmingham/Solihull based RSVP (Rape and Sexual Violence Project). We invite you to give throughout the month in donation boxes, but the big money-raising event is on February 8th, by way of an Arts and Crafts Fair in our (newly renovated!) basement. There you will find beautiful arts and crafts for...
Great Birmingham Charity Bake Off Round Up!
  Well, it has been quite a week! With the terrible weather over last weekend, we thought this event might be washout with fewer people being able to get into town, and with several more days till payday, even fewer able to give money away. However, in spite of our fears, we couldn't have been more thrilled with the turnout for our bake off, from which all proceeds go directly to the...
GREAT BIRMINGHAM BAKE OFF!
In order to raise money for the wonderful Birmingham Children's Hospital, we are holding a week-long charity bake-off during the week of January 21-28th. It's not far away now so we need as many people to get involved as possible, and all you need to do is enter a cake into one of the categories. We hope that other members of the public will donate what they can afford to be a...
To all our fantastic customers who made it a brilliant year for us, "Thank you". We wish you all a Merry Christmas and a Happy New Year. Love from the Six Eight Team x We will be closing on afternoon of the 24th December and opening on the 3rd Jan at 8:00am
This is Birmingham - Jan Bowman in 6/8
We are delighted to present the work of artist Jan Bowman to the customers of 6/8 Kafe. Jan's pictures are sketched from life, scanned and completed with a digital pen. She prints them in limited editions of 50, on archival quality paper, using long lasting Epson Ultrachrome K3 inks. To see other pieces please visit her website on www.janbow.com / janbow.tumblr.com The work is for sale...
10 tags
"Midnight Cowboy" by John Schlesinger AND Live...
Our monthly film event, Sunday 2nd December, 4pm onwards, this time, followed by a very special Live Music Event… A unique Americana double bill ! … 4pm : One of the finest Oscar winning films of the '60s, "Midnight Cowboy" PLUS a very special guest from the other side of the Atlantic… 6-9pm : Josh Harty (Americana/Country) & support...
Bustin Baristas in 6/8 Kafe
Thanks to Alex Scott for exhibiting his work in the Kafe. The work are Digital Sculptures of our baristas,  so remember to have a look next time you're here! For any queries about the work, or if you'd like to commission a 3D portrait of yourself or someone you know, get in touch with  Alex on Twitter at  @WestburyBiscuit, or westburybiscuit@gmail.com
Comic Art Exhibition
Zine Festival You dont want to miss the opportunity to see work by some amazing local illustrators in 6/8 Kafe this week.  We also have a range of comics/postcards/books for sale, so please pop in and show you support whilst you enjoy one (or two) hot drinks!
Birmingham Comedy Fest in 6/8 Kafe tonight!
"Thoroughly enjoyable evening with some of the finest up and coming comedians on offer in Birmingham at present. A delight to see the youth of today prosper and promote an alternative to the tarnished reputation that seems to follow this generation around- through thoroughly thought-out satire and wit mocking the society which so wrongly highlights the failiures of the aforementioned youth of...
Birmingham Comedy Festival with Black Country...
We are thrilled to be a part of this years' Birmingham Comedy Festival, and the first night kicks off this Friday, October 5th, with the hilarious Black Country Cider Lions. Leon Clifford, Rob Kemp, and Rob Jackson are bringing their Edinburgh Fringe stand-up show to share with the good people of Birmingham, and promise a roooooaring good time! The trio take it in turns to assault your...
Giclee Prints by Leanne Jones
Leanne Jones is a Birmingham based illustrator whose beautiful and delicate work is now on display in 6/8 Kafe.  ~My current work encapsulates the other-world aesthetic of our young (and our youth), mixing memory and feeling with inspiration from the natural world, fashion, literature, music and film, a word, a phrase, a feeling or a friend. I draw using graphite and finish with water colour to...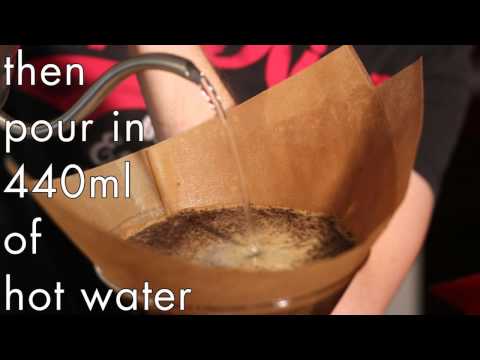 New Exhibition by Garfield Benjamin
Garfield Benjamin is a Birmingham based artist currently undertaking a PhD at the School of Art and Design, University of Wolverhampton. His practice is in digital art, video, and interactive and sound art. "Positing the individual itself as the space between physical and digital worlds, Garfield Benjamin's work uses notions from contemporary philosophy and quantum physics to focus on...
Want to Exhibit in 6/8 Kafe?
There is an exhibition opportunity arising this Thursday at 6/8, so could anyone interested please email maddie@sixeightkafe.co.uk with images of work and artist statement. The artist must be able to frame work and provide them with D-rings and prices by Wednesday at the latest. Get in touch ASAP if you think you have work that deserves to be seen by our fantastic customers:)
Word Up spoken word evening (take three!)
The return of the monthly spoken word evening aptly named 'Word Up' will be back in our basement on Friday the 24th August as organized by Mark Watson & Ro. The night works on an open call, so if you're interested in performing at this diverse night on all that is spoken, please do get in touch at word—up@hotmail.com ..If not come and relax with a cuppa and listen up. ...
James Ho exhibition
We currently have a new art exhibition by a local graduate and illustrator James Ho. His works examine and draw upon the dark and folkish Grimms Fairy Tales. These children's stories often had very adult themes and dark undercurrents. James manages to illustrate the stories in a unique and bold way, leaving the unsettling and warped characters to appear from a number of titles. More of his...
Free film screening
Friday the 27th July sees our monthly film night run by Inner City Reel. This month's screening is a 1991 cinematic/literary hybrid that fuses motifs from Beat writer William S. Burroughs's novel of the same name with elements of the author's biography and plenty of the cerebral alienation and biomorphic special effects fans of creepy cult director David Cronenberg have come to...
Spoken word evening (Take two!)
After the successful launch of Word Up last month the open-mic evening returns with even more diverse acts. This Friday the 20th of July will be the second installment of a monthly spoken word evening happening in our underground basement. More information on how to get involved can be found at https://www.facebook.com/events/402939363085089/
Tilly Wright exhibition
Our new exhibition is by a local illustrator Tilly Wright, her pencil drawings will be up in the shop for a month. More of her work can be found at tillywrightillustration.tumblr.com   Tilly explains "I like ghosts. Not in the more traditional sense but more with the idea of them being a trace of energy, like a memory of a feeling. I found out about a place called The Winchester House....
'Dinner With Pinochet' film feature
  This Thursday at 8pm we have the screening of a film feature hosted by Inner City Reel.   Dinner With Pinochet (2011, Documentary/Biography/Drama) Director: Brindusa Ioana Nastasa Duration: 1hr 05mins … Synopsis: 'Dinner with Pinochet' is a documentary about a Chilean family who are living in Coventry and London, but came to the UK as political refugees 30 years ago in...
Secret dinner by Le Truc hosted by Six Eight
A fantastic dinner was held in the basement at Six Eight with fantastic French food provided by Birmingham newest restaurant. The evening was hosted by the ever enthusiastic Miss Pompette. Here are a few photos of the night, for the full report of the nights proceedings click here  Evening hosted by Miss Pompette 'Ello 'Ello. Cabaret in full swing Wine and champagne flowing...
Fit for a Frame
  Our current exhibition is by the Birmingham based Fit for a Frame. These bold prints are created by a range of designers and artists with the aim of creating art works fit for affordable Ikea frames. The big idea is that they release runs of 3 limited edition screen print designs every 2/3 months, including different artists each time. It's not about mass-production, making big bucks or a...
5 tags
Introducing the new re-usable eco-friendly KeepCup
We are proud to introduce the newest product to be sold at Six Eight, all the way from Australia : KeepCup. The First Barista Standard reusable cup. To make things even better with the purchase of a KeepCup, the first drink is free and for each drink thereafter there is a massive 20p discount! KeepCups are 'barista standard' because a trained barista can make awesome to go...
An evening of French Food and Caberet
BONJOIR MON AMIS  YOU HAVE BEEN SUCH PATIENT ÉCUREUILS SECRETS, WE ARE DELIGHTED TO FINALLY BE ABLE TO VOUS RÉCOMPENSER WITH A LOCATION!  LA SOIREE POPETTE, OUR POP UP SPECTACULAIRE ON SATURDAY 9TH JUNE, WILL TAKE PLACE IN THE DEEPEST DEPTHS OF SIX EIGHT KAFE'S SECRET BASEMENT.  HERE, AMONGST THE ÉTINCELANTE OBSCURITÉ WE WILL IGNITE FRENCH GLAMOUR, A DÉLICIEUX LITTLE TASTE OF STEAMY PARIS...
4 tags
Free Music night at Six Eight on 06.06.2012 at...
Its that time again. Our free monthly music night held in our basement on Wednesday 6th June, 2012. We haven't just got one treat for you, but two musical feasts. First at 6:30pm its Greg Smith with a solo acoustic set. Greg has been in various bands, including Black Heart Generator and his new band called Ghost of Dead Airplanes. This will be followed by some jazz from the band Mouse at...
8 tags
Joe wins UK Barista Championship - Northern...
We are proud to announce that our newest barista Joe (new to us, but a long time coffee fan) headed over to Belfast last week and came first in the heat of UK Barista Championships. With a solid performance for a first time entrant, and support in the preceding days from staff and customers alike, Joe used a delicious Has Bean Rawandan Kigoma Fully Washed Bourbon for his coffee, including a...
11 tags
Pointe Blank + FAKE Magazine = Live Art at 6/8...
Check out some shots of our live art event held Saturday 10/3/12. Run in association with Birmingham Royal Ballet's Pointe Blank project (which is now exhibiting in our shop) and the launch of the 4th issue of our favourite independent publication, FAKE Magazine. Along with live illustration on large boards (in the street!); everyone had the chance to have a go by drawing on some beer (mug)...
6 tags
A Year in the life of Six Eight Kafé
Last month we celebrated our 1st Birthday (click here for video). The party was attended by friends, family and customers and was a great success.  Even though we were all working that night, we managed to take time out to enjoy the festivities.   The party capped off a year that shall we say … had its ups and downs. The Tough Beginning We opened up at a time when the country was in economic...
5 tags
Proud to serve Lucky 13 Bakehouse bread
At 6/8 we like to be proud of what we serve and support local traders whenever we can, so we are now proud to announce that we will be using Lucky 13 Bakehouse ciabattas. Come and have a try of these fantastic artisan breads and be proud to eat local!
3 tags